Intrastat partner notification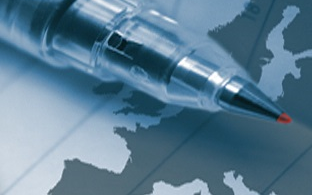 For the statistical survey of the reciprocal trade between EU countries, all companies within the European Community are obliged to return statistical data to their respective national authorities.

Our Intrastat Partner Notification software solution allows you to take on the Intrastat notification for your foreign branch or business partner within the EU. The returns for the statistical authority of the EU country of destination or exporting country are generated directly from our system, while complying with the various country-specific standards. In addition, the associated rationalisation benefits offer you the possibility of a statistical evaluation of your goods movements.

We offer you a comprehensive solution that enables you to submit declarations of both arrival and dispatch.
The preparation of these declarations is in compliance with the regulations of the respective EU countries.
Ordering and incoming goods data can be retrieved from the legacy system.
The FORMAT system generates a report for the respective national authority.
If required, you can perform your own statistical evaluations.
The system is individually configurable
and the results are recorded.