Electronic customs tariff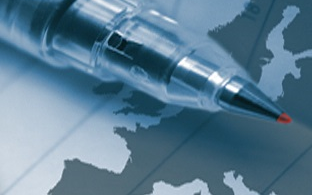 The electronic customs tariff is the well-known basis of the Federal Customs Authority's customs processing for all import and export procedures. The basic source is the TARIC database of the European Union supplemented by national regulations and requirements.

Our FORMAT-EZT software uses the same data source and helps you to determine the correct import duties and to use preferences and customs concessions.  This guarantees reliability in the application of rates and compliance with the regulations, conditions and rules of the customs authorities.

The electronic customs tariff from FORMAT can either be used independently or as an integrated solution in the programs of the FORMAT product family. FORMAT EZT offers excellent performance when integrated into the FORMAT customs processing systems – even with ATLAS [automated tariff and local customs processing system]. It actively supports you with notes and warnings; for example, on the export side this can be by displaying export restrictions and prohibitions, while  on the import side it will warn of the mandatory submission of certain documents (e.g. import licences) or point out the possibility of reductions in duties by presenting certain documents.

The EZT module is continuously updated by an automated daily update service, also providing you with general and country-specific information such as tariffs, concessions, rules and much more.