Bonded warehouse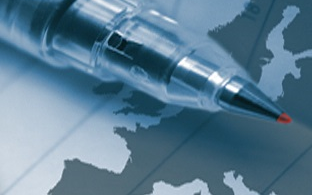 The management of a bonded warehouse is particularly important for companies that import dutiable goods from third countries and then re-export them to other third countries.

The advantage is that all customs duties are saved, i.e. no duties are imposed. Even after the import of dutiable goods from third countries and transfer to a bonded warehouse with subsequent sale in the Community (EU), duties only become payable when the goods are removed from the bonded warehouse.  The use of a bonded warehouse can thus entail substantial financial savings. A bonded or duty-free warehouse is a warehouse or storage facility for the interim storage of untaxed and duty unpaid goods. Moreover, no trade policy measures apply within the warehouse.

These bonded warehouses are under 'customs seal', which means they are licensed and monitored by the customs authorities. In practice, the bonded warehouse is mainly defined by the procedure rather than its physical premises; hence one also refers to the 'customs warehousing procedure'.