Customs management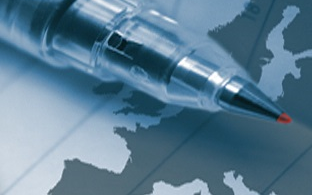 Foreign trade is becoming increasingly important and is the engine of growth in the economy due to the impact of globalisation in the fields of economics, politics and communication. Despite the many liberalisations in world trade, cross-border trade is still beset by numerous administrative and financial hurdles.
A functioning system of customs management is therefore indispensable for the optimisation and development of business processes and the attainment of additional competitive advantages. Here it is particularly important to ensure that processing is legal and complies with all the prohibitions and restrictions, as these are constantly being tightened and expanded.
Our software solutions support you in the processing of export and import operations, creating a forward-looking customs management system for your company. They help you to maximise optimisation possibilities and inform you about any restrictions and limitations.
Software solutions from FORMAT have been ATLAS-certified and include access to the IT solutions of the customs authorities as an integral component. The maintenance contract covers automatic updates with adaptations to reflect the latest legal requirements.